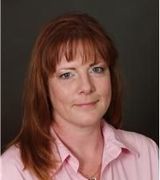 Originally from New Zealand, I have made the Beautiful Tampa Bay area my home for the past 23 years.

Having lived around the world and all over United States I understand the stresses of relocation, moving, buying and selling from a personal experience and as a Real Estate Consultant from a professional standpoint.

My goal is to make sure your experience is so amazing that you will gladly refer me to your friends and family. Trust and a referral must be earned through hard work and respect. Referrals are a great part of my business, and my clients have become dear friends, it is important that I continue the level of service and go above your expectations, as we move through what probably is one of the biggest decisions in your life.
I look forward to working together with you, your family ( and pets) to navigate the home Buying or Selling experience. I don't have "office hours" I work for you .. so feel free to contact me weekends, holidays, late hours..
I look forward to hearing from you.